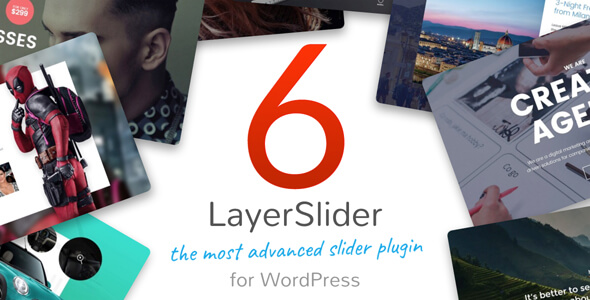 LayerSlider Responsive WordPress Slider Plugin
LayerSlider is a premium multi-purpose animation platform. Slideshows & image galleries with mind-blowing effects, gorgeously animated landing pages & page blocks, or even a full website can be created using LayerSlider. Every website can benefit from the capabilities of this plugin.
The drag and drop visual editor makes it really easy for everyone to get started using LayerSlider. No coding or technical skills required. The ever growing selection of importable templates* are an ideal starting point for new projects and they cover every common use case from personal to corporate business. They are carefully crafted, aesthetically pleasing and can be easily customize to fit for any needs.
*A copy of LayerSlider is bundled free of charge with the VegasHero Theme however to get ongoing updates and support you need to buy a license 
Note about LayerSlider activation notification in your WordPress admin:
We bundle a copy of LayerSlider (we have a distribution license) with the theme and the notification simply tells you that there's a new version available. The slider is fully functional as is without activation. We will be updating the slider version time-to-time when there's a major feature released. You are not obligated to buy a license key but in case you want every update immediately you can buy a license key from the plugin author but it's not obligatory. Or you can simply ignore the request for the Layerslider activation code until we do the next release.